Spray and Pray Macro
I'd like to begin this entry with my definition of 'Travel Photography.' Travel photography is a commitment to take photos in the diverse circumstances of travel with a limited kit of equipment. The circumstances and the kit tend to be specific to the photographer and the goals (whether personal or professional) are also unique to the traveler.
This weekend, I had the opportunity to get away with my wife. Between a hike through the Rockbridge Memorial Park of Columbus, MO; and a concert at the Roots and Blues Festival; we visited botanical gardens.
Luckily for me, I brought an extension tube to put between my 25mm lens and my camera. I don't often try to do macro photography and I attempt to photograph insects on even fewer occasions. The extension tube is a tiny thing to squeeze into my camera bag that can relieve me from having to carry a lens that is dedicated to taking macro images.
In the botanical gardens of Columbus, MO, there were countless butterflies and I began chasing them with my face up against the viewfinder of my camera. That didn't work. I realized that if I was persistent enough I could; however, lower my camera near the insects to blindly attempt to take their portraits.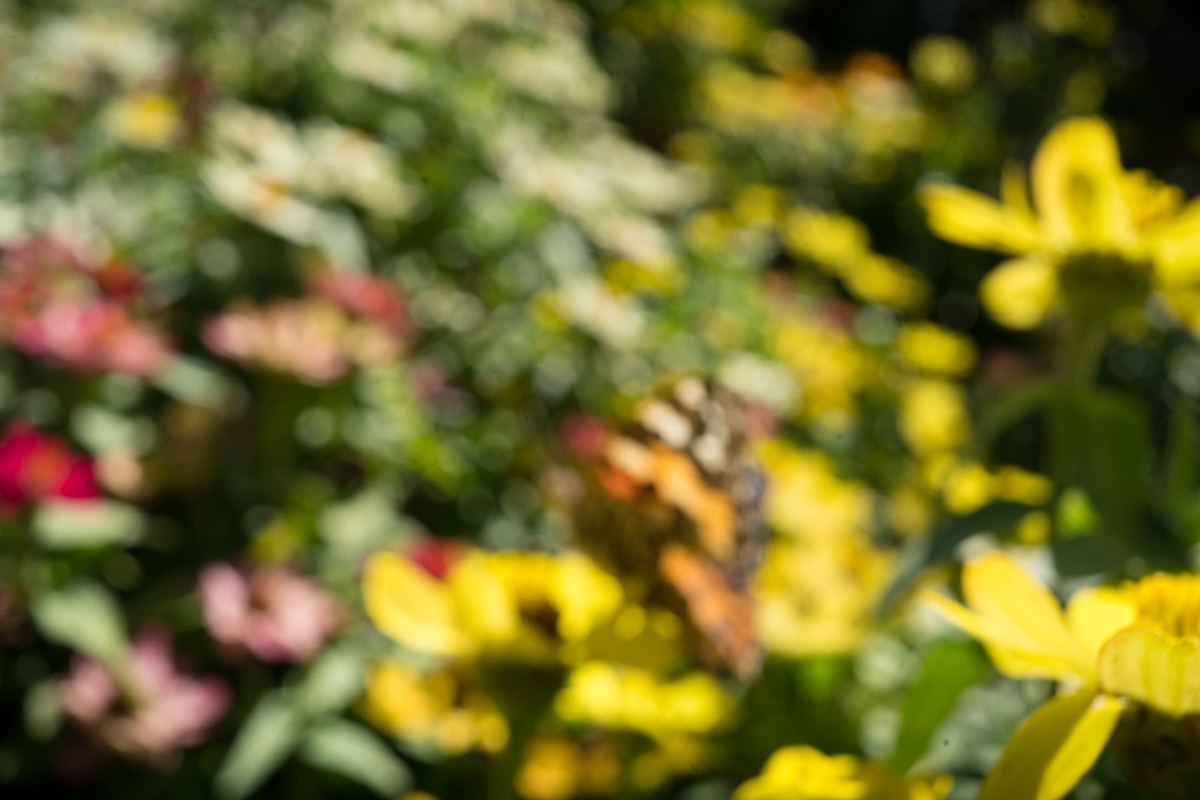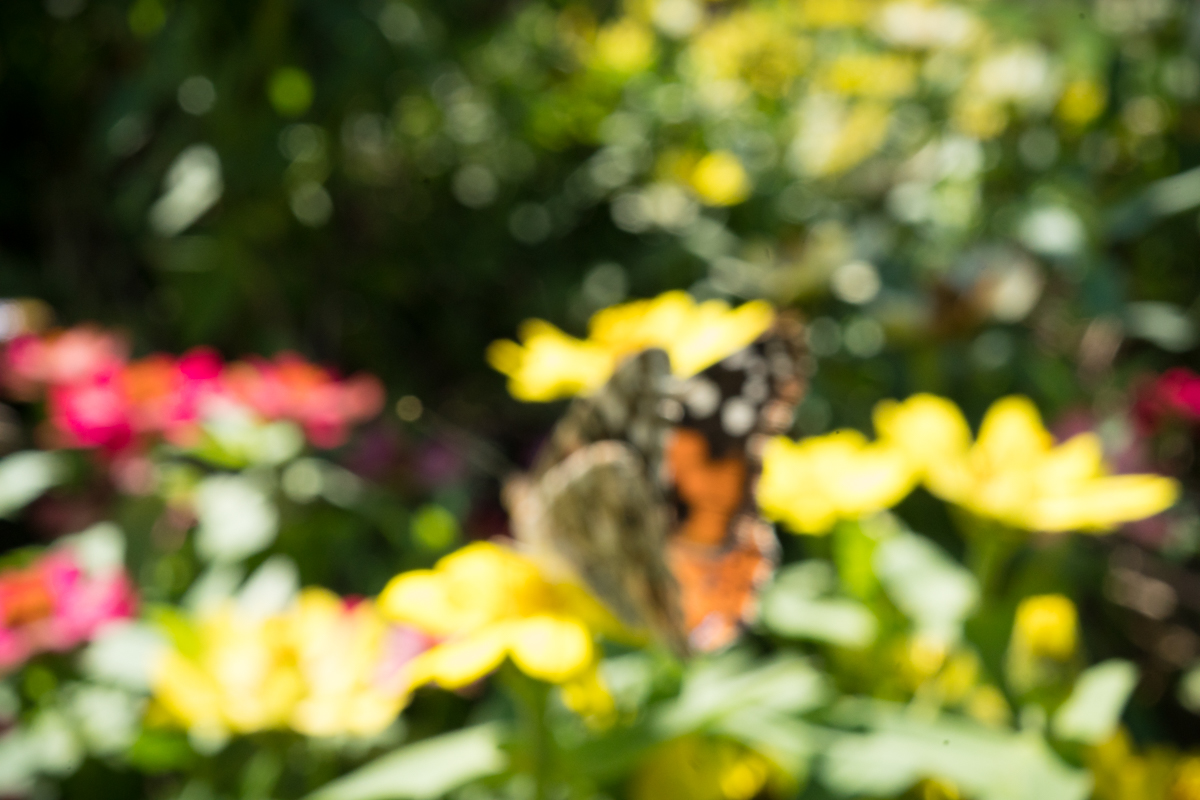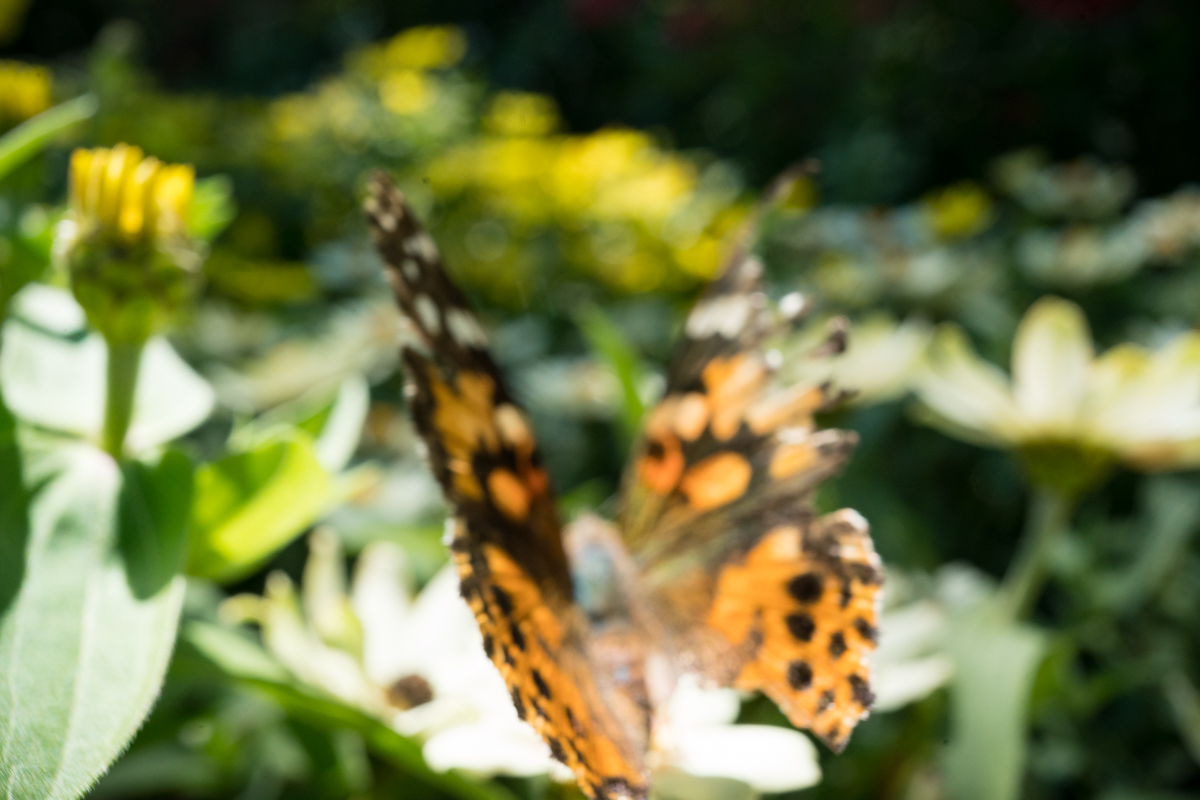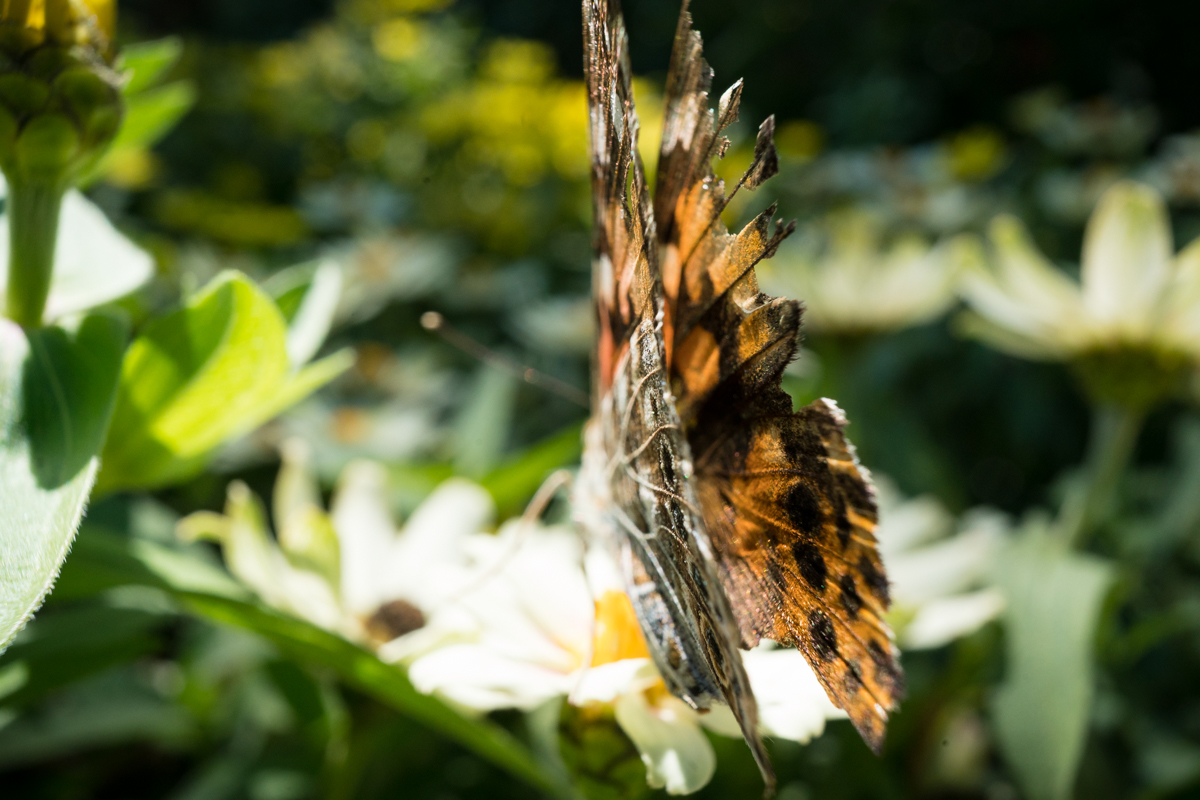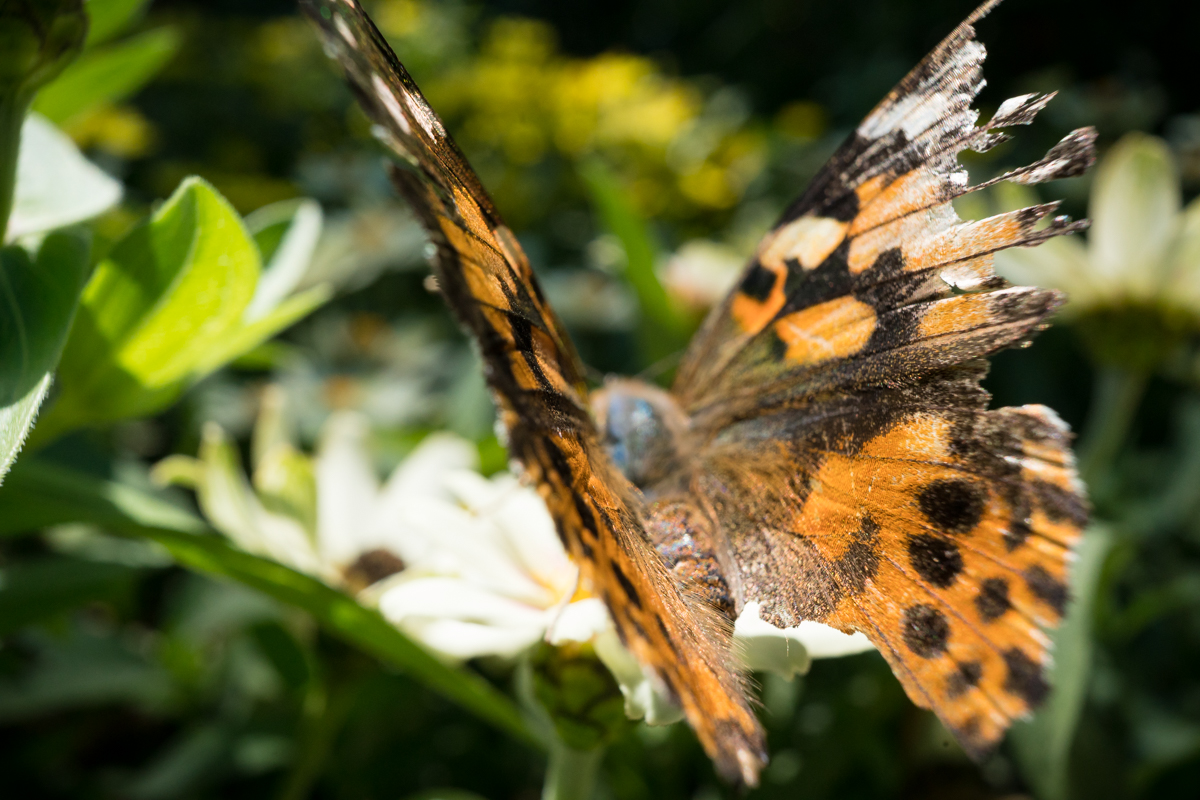 I had to crank the ISO up very high so that I could shoot at f/11 and a reasonably high shutter speed. A very narrow aperture is important because the focal plane is so shallow when the subject is close to the lens. The process yielded more rejects than keepers. There were some keepers.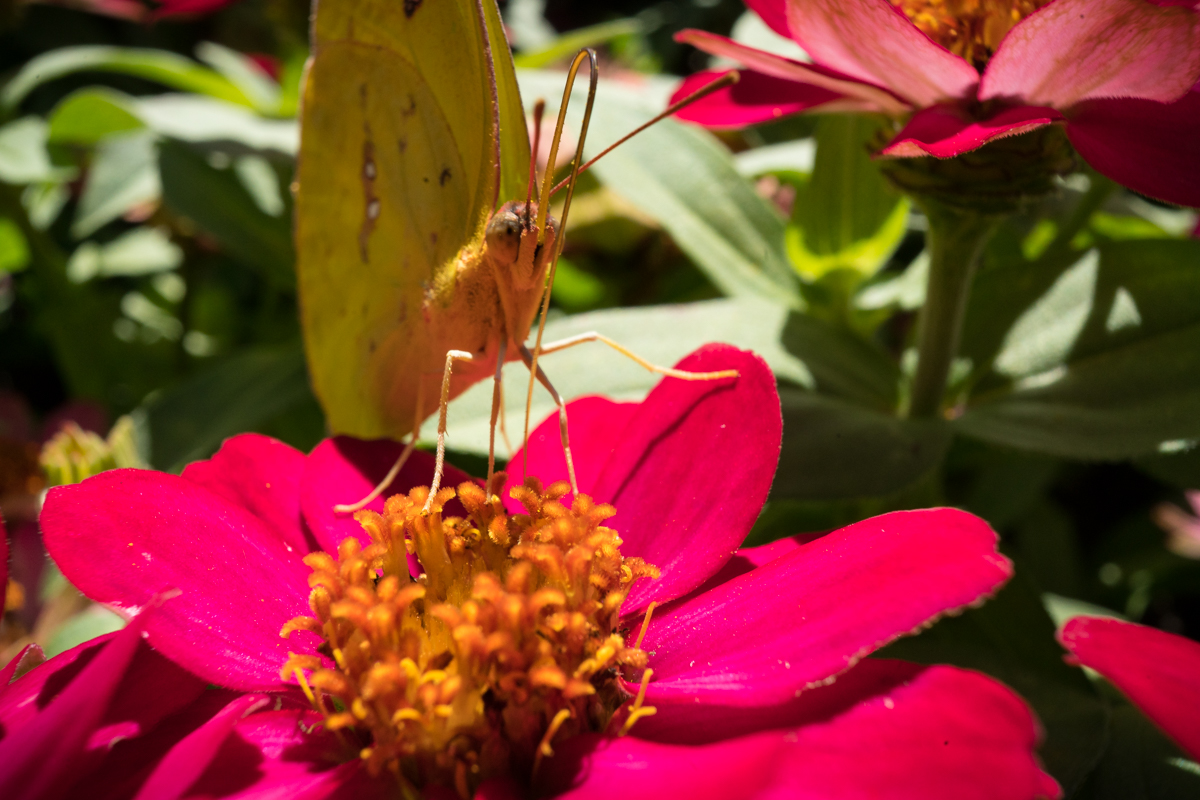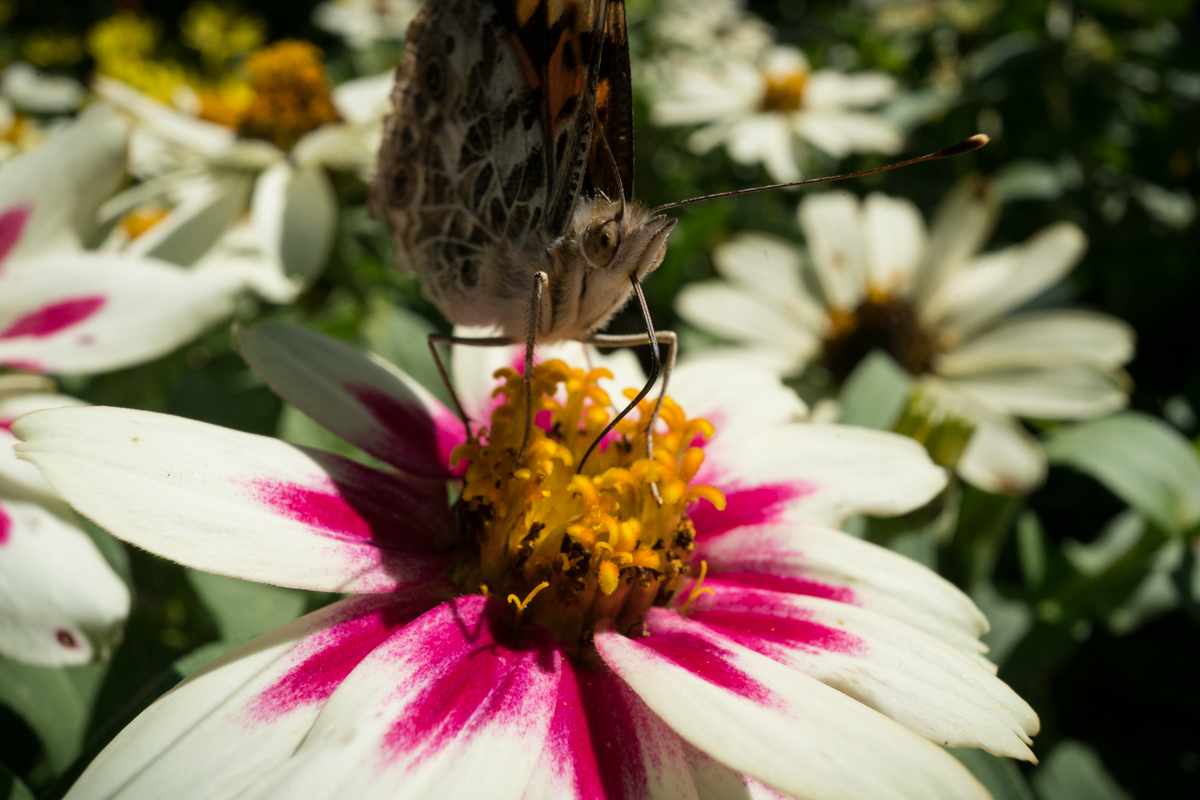 One detail that I took away from the experience is that mirrorless cameras require considerably shorter extension tubes to make a dramatic difference in the focal distance of the lens. With a 10mm extension tube, I had to hold my 25mm lens very close to the butterflies and flowers.
It may be months before I use this tool again but I had enough fun using it that I believe it has secured a place in my camera bag.